We choose a larger hospital because of its superior amenities, skilled medical staff, and reputation for excellence.
What happens if you do not receive any and you later feel that it was your fault for relying solely on a name without performing the required analysis based on research and comparison.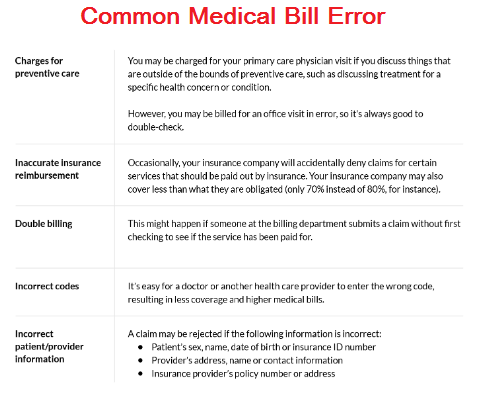 Here are some insights based on observations and real-world knowledge from caregivers:

1. There are physicians who are excellent communicators and who will go above and above to ensure that you understand things, and there are physicians who will merely perform tasks as a checkbox exercise. You certainly have the right to ask the doctor all pertinent questions and to request that he or she describe the problem in DETAIL.
In large
hospitals
, there is a procedure that requires the attendant to sign a daily paper to confirm that the doctor has explained everything.
2. Since the bill is insured or paid for by your
medical insurance provider
, we typically pay it little attention. To avoid any contradictions in the bill,
it is usually advised to carefully review the bill.
Always study your medical or hospital bill, and if assistance is needed, contact your health insurance provider.

When reviewing the bill, keep the following in mind:

1. Request copies of all reports and test results. Please confirm the time and date.
2. Request all of the documentation for medical visits. There may be more visits listed on the bill than there were in reality.
3. Obtaining a second opinion is crucial to making sure you are receiving the appropriate care. You could pay a little bit more, but you might end up saving a lot of time and money.
If there are any errors in the bill, have them fixed. This may require a lot of shouting and debating.

Never forget that if you are paying for anything, you have a right to receive great care and services.

You can save some money by doing this. Know what the hospitals consider to be "BEST PRACTICES."

Recommended topics in:
Healthcare India
The Importance of Understanding Carbohydrates and Their Impact on Your Health
10 Common Misconceptions About Health Insurance
5 Tips for Finding the Right Doctor for Your Health Needs
How to reduce your medical or hospital bill